Company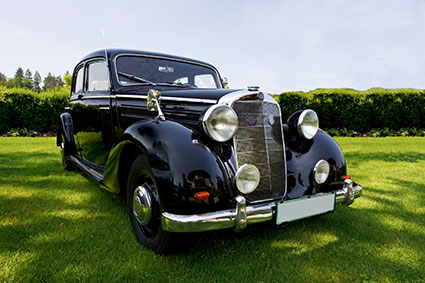 Jack Boles Parking is proud of its commitment to customer satisfaction and its seven decades of rich heritage in the parking industry. It is our goal to give our customers and guests the best experience anywhere.
Our company's earliest accounts include services at Brook Hollow Golf Club, Dallas Country Club, and The Northwood Club. In addition to providing services at prestigious country clubs, our valet attendants built relationships by serving at private residential functions and at many charity and social events in Greater Dallas and the Park Cities.
In 1974, Jack Boles' step daughter and son-in-law, Pam & David Hamilton, began working for the business. While Jack Boles and David worked in the field, Pam and her mother Callie worked in the office. Based on this arrangement Jack Boles Parking was able to double in size from 1975-1979. David's lasting impact on Jack Boles Parking is far reaching in all aspects of our business and in the parking industry.
With encouragement from Jack Boles in September of 1979 David and Pam Hamilton purchased the company. Jack asked David in the sale of the company to promise him one thing, "David, please take care of my people". This echoed the values Jack was instilled with during his time serving our country, and the time he provided service to many Dallasites. David emphatically knew that Jack's "people" included his wonderful customers, clients, and quality employees.
One of the most significant events for David, Pam and the company was in 1979 with the "springboard blessing" of Caroline Rose Hunt. While opening The Mansion on Turtle Creek, Ms. Hunt and Rosewood Hotels chose Jack Boles Parking as their valet partner. Caroline desired that her Dallas luxury hotel and restaurant would display genuine Southwest Hospitality as a first and last impression. By partnering with Caroline Hunt and Rosewood Hotels, Jack Boles Parking opened, The Remington Hotel in Houston in 1982, and the Hotel Crescent Court in 1986. Caroline Rose Hunt is still considered "The Lady of our House".
David Hamilton has consulted on parking solutions for luxury hotels and resorts for over 25 years. His experience allowed him to establish or renovate Doorperson and Valet Parking attendant services at numerous hotel and resort properties in Texas, New Mexico and California. Under David's guidance Jack Boles Parking expanded into Ground Transportation in 1980 and Parking Facilities Management in 1990.
At Jack Boles Parking our #1 asset is our employee team. We believe by taking care of quality employees, they will take good care of our customers, our clients, and their guests. Many of our employees are minority owners through a stock and membership unit program. We pride ourselves in low employee turnover. The company achieves employee retention by offering above industry compensation, superior benefit programs, and flexible scheduling. We're still a family and employee owned business operating by the ideals set by our founder.
We currently have hundreds of employees in the DFW area, with over 10% of our workforce having more than 20 years of experience providing valet and parking facility management services for Dallas, Tarrant and Collin Counties. We take our A+ Better Business Bureau ranking to heart, and treat others the way we want to be treated.
Jack Boles Parking has now embarked on its fourth generation by having Jack's great grandchildren join the Boles team. We are excited to continue our rich tradition serving our customer's valet and parking needs.